Apple Watch
How to find iPhone using Siri
Doing most of the work Siri is quite impression. And introducing Siri Shortcuts app has done lot more to customize Siri command ourself. However, today I am going to tell you how you can use Siri to find your lost iPhone and to play ping sound. This could be done using Apple's default Find iPhone app. Here are the steps to do it.
Open Find iPhone app
Wait while the app loads
Click on the device you want to find
Click on the icon to see play sound, lost mode and erase iphone options
And click Play Sound or Lost Mode button.
? Who wants to do that. Well, using Siri Command ("Where is my iPhone"), you will be able to play a sound alert on the lost iPhone to help you locate it and track it down. This is quite perfect for the case when your iPhone is misplaced. Here is a demo.
Find a Lost iPhone using Siri
Just call Siri and say "Find my iPhone"
You will see multiple models if you have connected multiple devices to your iCloud.
Try this now in your iPhone.
Wait, are you getting the same error as shown in the image below?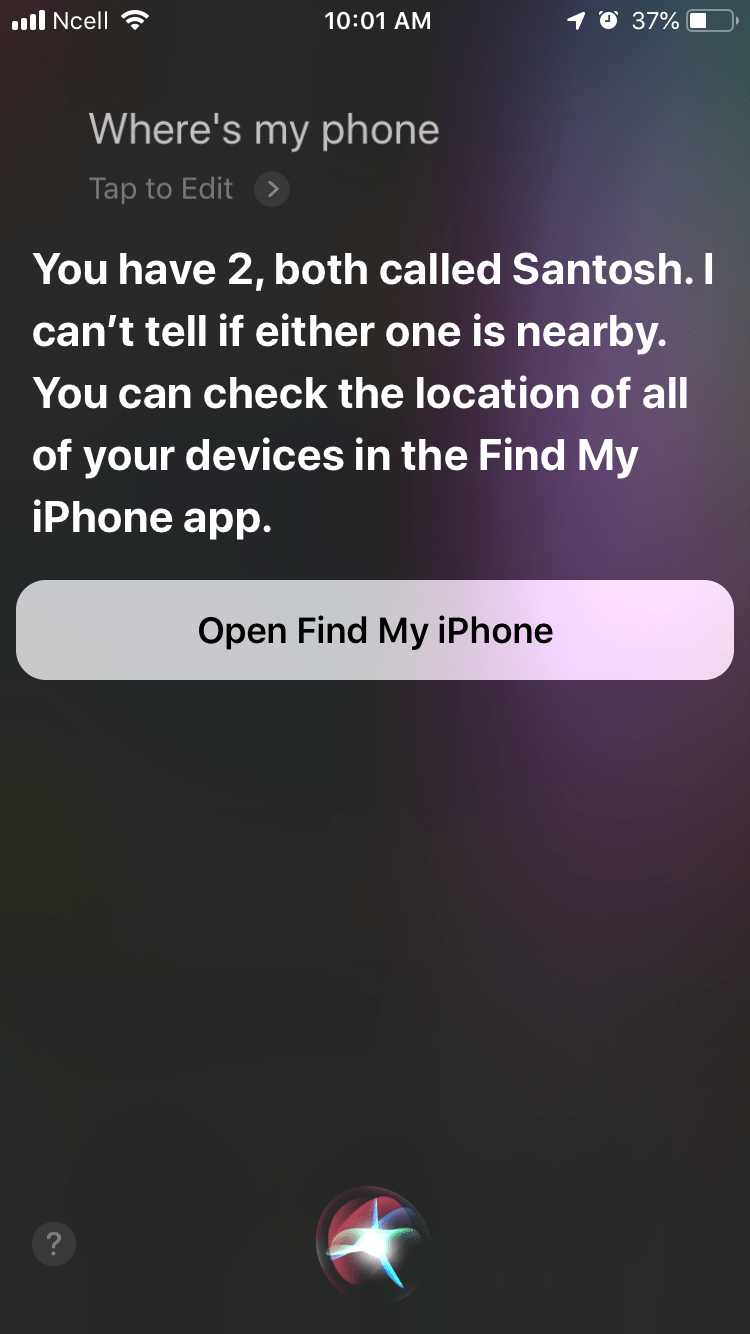 Don't worry. This is because you are trying to find iPhone from your own iPhone which is not lost at the moment ?. You can try following things
Find my iPad
Find my Apple Watch
Find my Mac
Here is the example finding mac using Siri.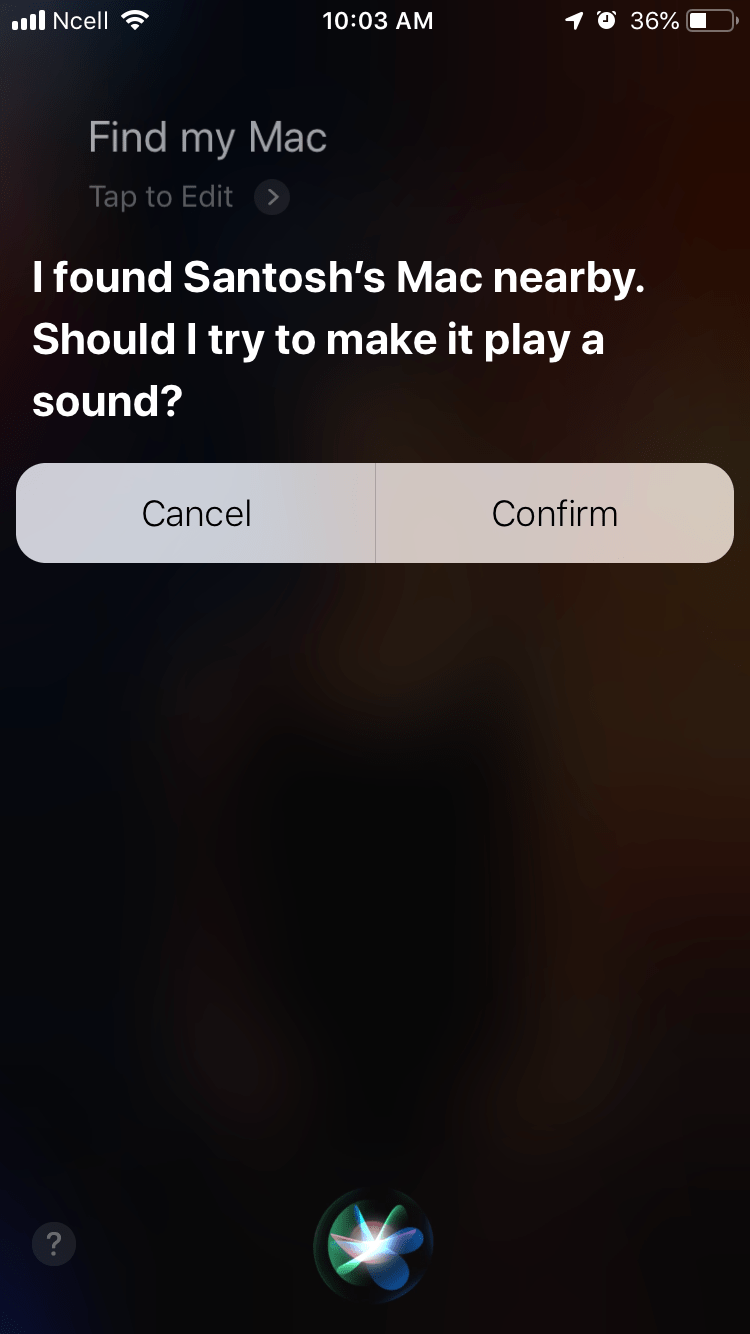 Once you click Confirm you will hear a sound in your Mac and will be able to locate the misplaced Mac. Misplaced Mac???? haha. Anyway, you found it. Right?
Think about find your iPhone or Mac from Apple watch Siri command. Wow, the experience is going to be awesome. Apple watch users, enjoy!!! ? 
Find devices if you don't have Apple devices?
If you don't have any Apple devices to use Find iPhone app. No problem. You can use icloud.com website if you don't have any device. And I hope you are familiar with icloud.com. If not, let me know I will help you out. But I guess, it's pretty simple. 
Was this helpful guys? And how was your experiences using new Siri command in the comments below!
If you liked it please do share this blog.
?Peace?